Heating Contractor in Tipp City, OH
For expert heating solutions, call M & S Heating Service Co. Inc.! We're equipped to provide general heating repair services, basic plumbing, and work on your boiler, furnace, or water heater. Let us put our experience to work for you and restore the comfort to your living space today through quality heating services. Contact us to schedule an appointment.
We Put Decades of Heating Expertise to Work for You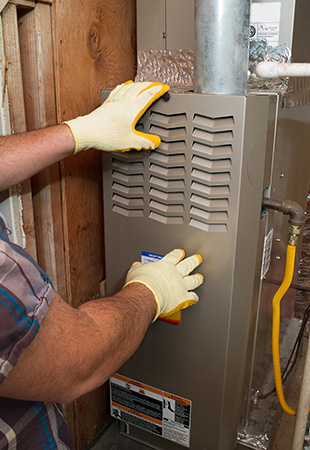 There's a lot riding on the function of your home's heating amenities. We rely on boilers, furnaces and water heaters to serve us daily. When they don't work right it can cause problems, both major and minor—like not having a working furnace in the middle of winter or hot water for your morning shower. When your heating in Tipp City, Miami County, Dayton, Troy, or Vandalia, OH is called into question, reach out to the heating contractors at M & S Heating Service Co. Inc. for solutions. As heating experts, we're well-equipped to assess any problems and recommend boiler, furnace or water heater repairs you may need, while also providing solutions that get them back up and running smoothly.
Our heating abilities go beyond repair to also encompass maintenance and inspections. Our heating contractors know what problems look like before they become problems, which allows us to deliver the preventative maintenance and general service needed to stave off costlier heating repair in Tipp City, OH. Our aim is to provide every customer with great value, no matter what! Beyond boilers, furnace repairs, and water heaters, our business specializes in hydronic heating applications, including the installation of baseboard heating systems. With knowledge of all things concerning heat in your home—whether it's for air or water—count on us to be your friendly provider of reliable service.
Backed by more than 45 years of heating experience, our team of heating contractors is well-equipped to handle boiler repairs, furnaces and water heaters, providing complete service and maintenance.
We're Nate Hot Water Hydronic Heat Systems Certified and a fully licensed heating contractor (Ohio License #31800).
We have a selection of boiler parts on-hand, allowing us to provide repairs quickly. We rely on parts from proven manufacturers.
Our business proudly maintains a superior A-plus rating with the Better Business Bureau and we always aim for absolute customer satisfaction.
In addition to our core group of heating services, we're also experts in hydronic heating services and baseboard heating systems!
Delivering Heating Company Solutions
Emergency Services are available for Saturdays!

Senior discounts available for customers 55 and older!

We have over 45 years of experience!
Ohio License #31800
Let our heating contractors expertly service and maintain your heating systems, so you can continue enjoying them each and every day! Contact us to schedule a service appointment.
Local heating contractors providing services to the following areas:
Vandalia, OH
Phoneton, OH
West Charleston, OH
New Carlisle, OH
West Milton, OH
Troy, OH